TEE #032 How to Build an Ecommerce Empire with Etsy and Shopify
Oct 28, 2023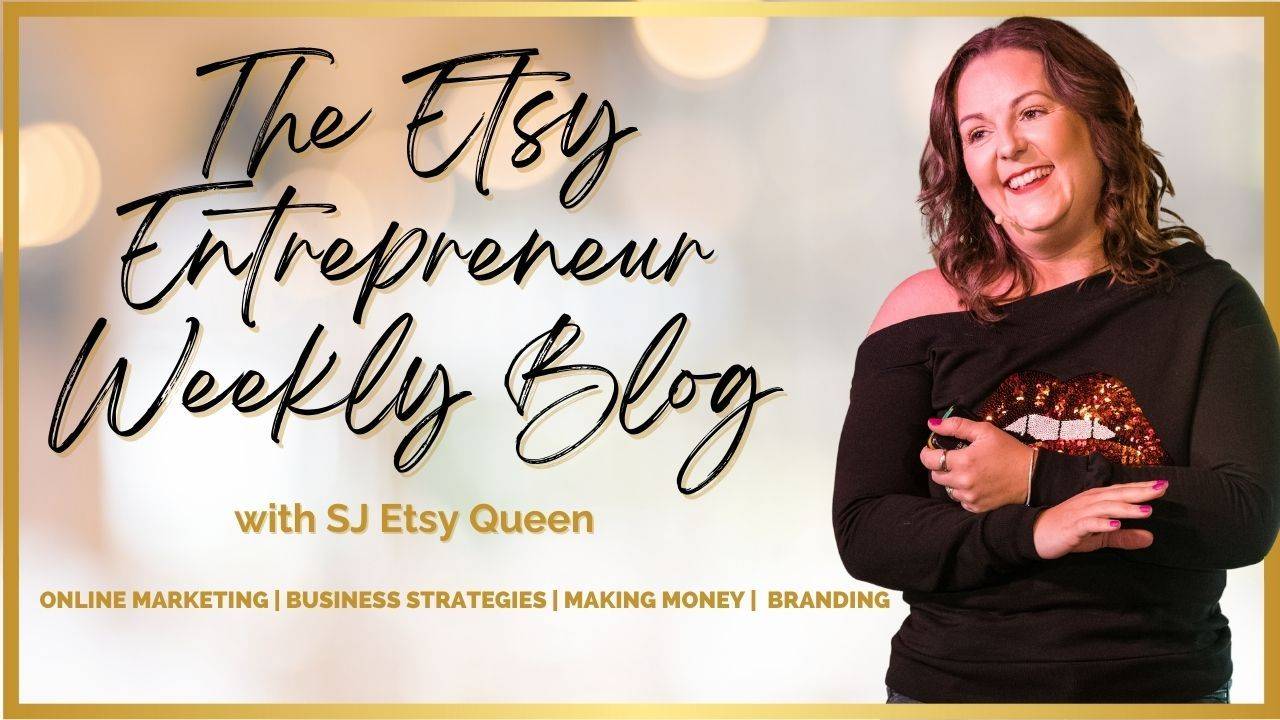 Read time: 4 minutes
Ecommerce has exploded in popularity in recent years, with more and more people running online shops and selling products through marketplaces like Etsy and Shopify. If done right, building an online store can become a lucrative business that allows you to be your own boss. In this post, I'll walk you through how to harness Etsy and Shopify to build your own ecommerce empire, step-by-step.
Getting Started on Etsy
For many entrepreneurs, Etsy is the perfect starting point for an ecommerce business. The marketplace already has a built-in audience of buyers looking for unique, handmade and vintage items. The key is to find a niche that you're passionate about and that has demonstrated customer demand on Etsy.
Once you've identified your niche, set up your Etsy shop carefully optimising every section to attract buyers. Pay special attention to great photos, clear descriptions, effective keywords and competitive pricing. Make use of tools like Everbee to identify trends and best-selling comparable items.
Collecting Emails Legally
As your Etsy shop starts making sales, you need to start collecting emails from customers. This allows you to market to them directly in the future.
It's important to collect emails legally and transparently. By using integrations like Aweber you can legally collect emails from customers, as the tool will email them for you to kindly ask them if they want to opt in.
Want even more tips on legally and ethically collecting buyer emails? Be sure to download my free training "Unlocking the Power of Email Marketing for Etsy Sellers" using the link below!
Driving Traffic to Your Shopify Store
Once you've built up some initial success on Etsy, it's time to diversify by launching your own independent ecommerce site on a platform like Shopify.
Import your email list into Shopify and send out a special offer to incentivise your Etsy customers to check out your new store. Make sure to showcase your unique product selection and shopping experience.
Over time, aim to grow your Shopify store into your primary sales channel while still maintaining your Etsy shop as a supplemental income stream.
Scaling Your Ecommerce Empire
Once your Shopify store starts gaining traction, you can truly scale your business by expanding your product catalogue, exploring additional marketing channels like paid ads and influencer partnerships, developing your brand, and even selling on additional marketplaces.
The key is reinvesting your profits wisely and always staying laser focused on providing an amazing experience for customers. Fulfil orders promptly, follow up personally, and overdeliver on service.
If you consistently go above and beyond for every customer, your ecommerce empire will grow through word of mouth and repeat business. The sky's the limit!
For even more advanced tips on scaling up, be sure to check out my The Path to Online Selling Mastery ecommerce guide using the link below: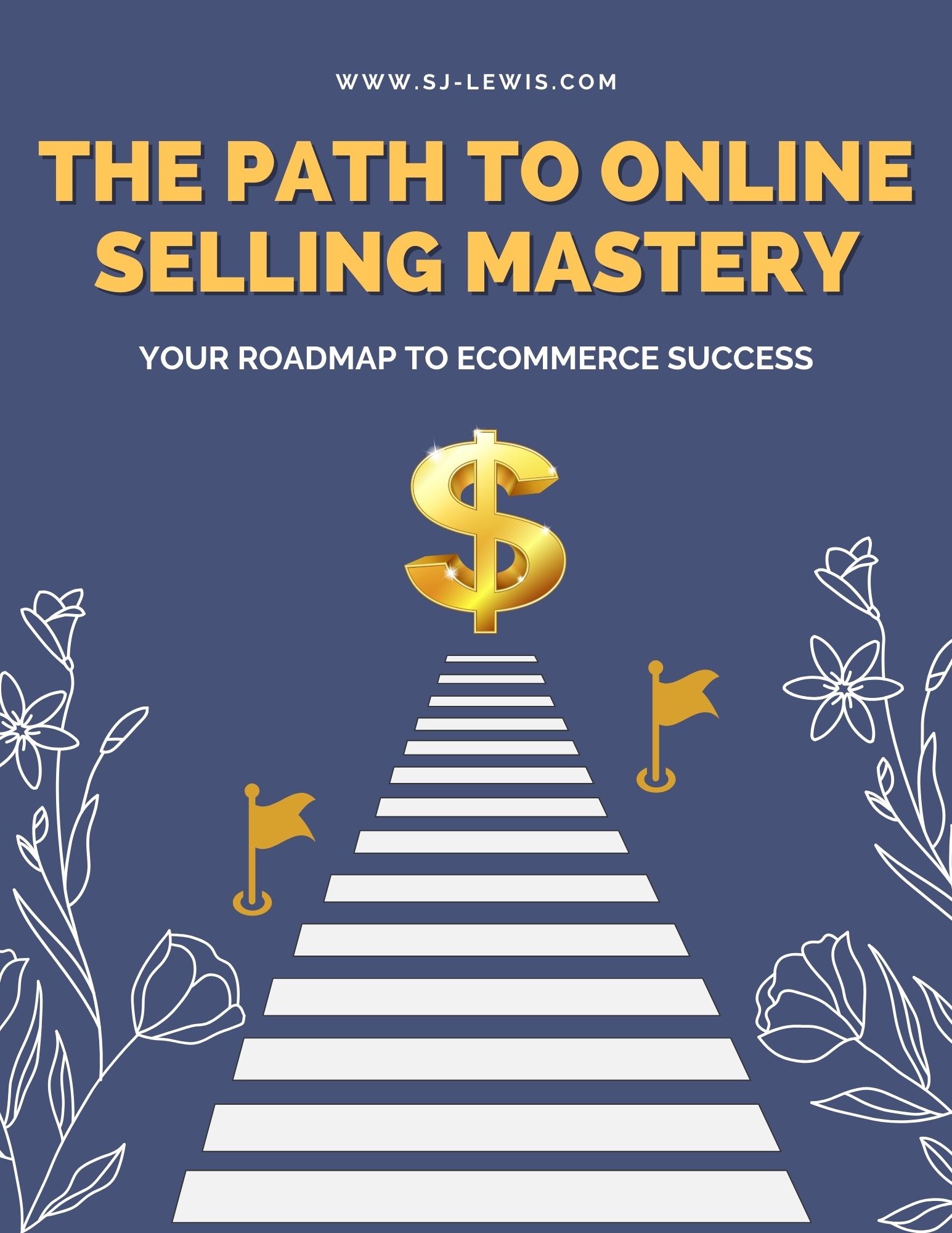 Happy Selling!
SJ xoxo
---
Whenever you're ready, there are 3 ways I can help you:
If you're still looking for traction in your Etsy business, I'd recommend starting with one of the following:
1. → My Free Etsy Workshop: Perfect for you if you are just starting out on Etsy. Learn how you can turn your creative passions into cash to earn your first £1000 on Etsy.
2. → Join my Free Community: Successful Etsy Entrepreneurs is a Facebook community filled with creative people just like yourself all looking to grow their inline businesses.
3. → The Etsy Shop Blueprint VIP Package: If you're serious about succeeding on Etsy, my Etsy Shop Blueprint VIP package is the perfect investment for you. With my expert guidance and actionable strategies in my private membership, you'll gain the skills and knowledge you need to build a profitable and sustainable online business. Instant access to both The Etsy Shop Blueprint Course PLUS the bonus course AI Magic: Skyrocket Your Etsy Profits with ChatGPT. Join hundreds of other Etsy Sellers!
Delivering one high-impact business tip every Saturday morning.
Join Etsy sellers world wide getting one actionable tip to help launch, grow, and thrive with your Etsy business.
I hate SPAM. I will never sell your information, for any reason.